Bitcoin doesn't need to be passive,
De-Fi doesn't need to be confusing.
bomb.money is an exciting algocoin ecosystem designed to bring high, sustainable yields while maintaining exposure to Bitcoin. bomb.money is unique because it is pegged to Bitcoin, which provides a range of exciting innovations and applications for investors. Bomb's unique ecosystem solves two major challenges facing cryptocurrency investors today:
Firstly it provides a single-step solution for staking Bitcoin, turning it into an active income class with industry leading APY.
Secondly Bomb provides a powerful but user-friendly doorway into the world of De-Fi 2.0, allowing investors full control over their assets and strategies.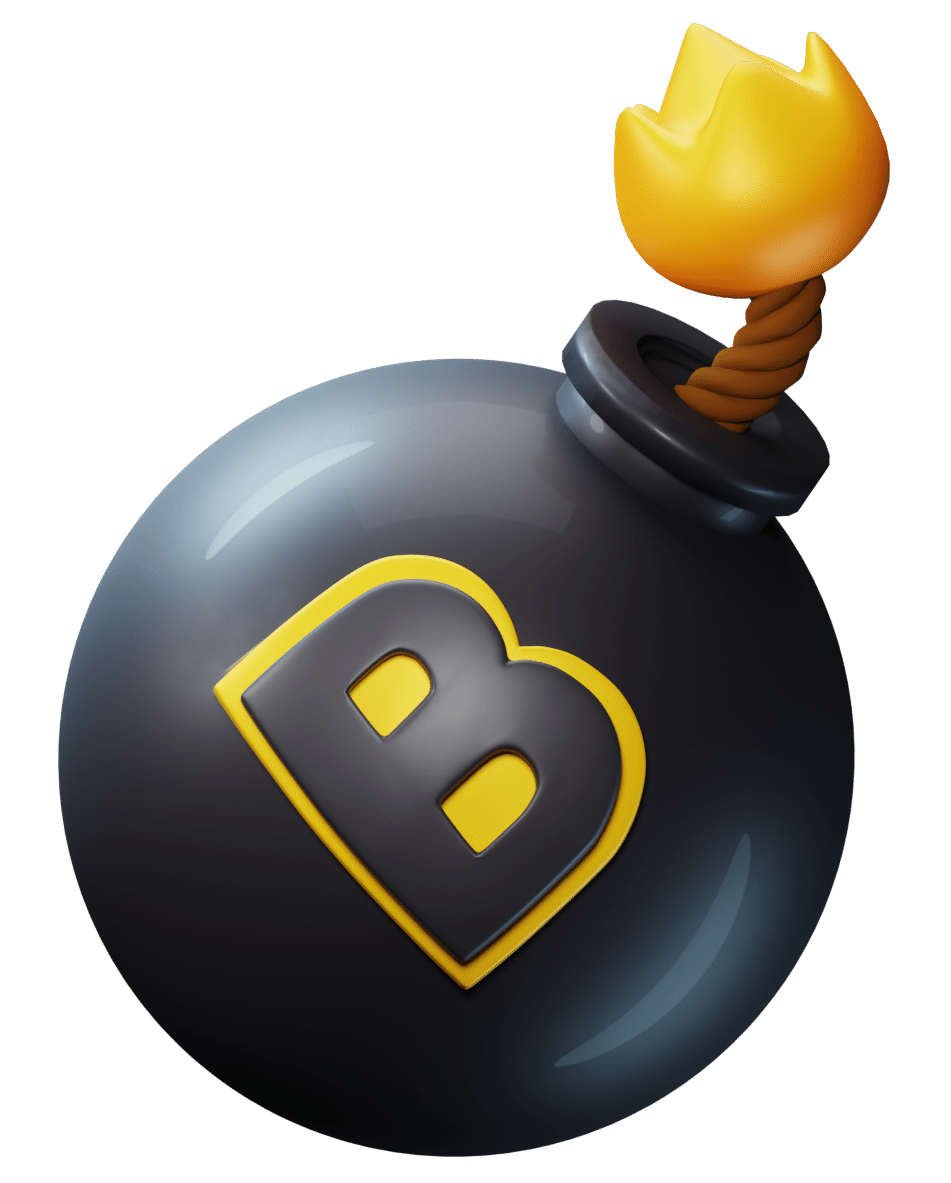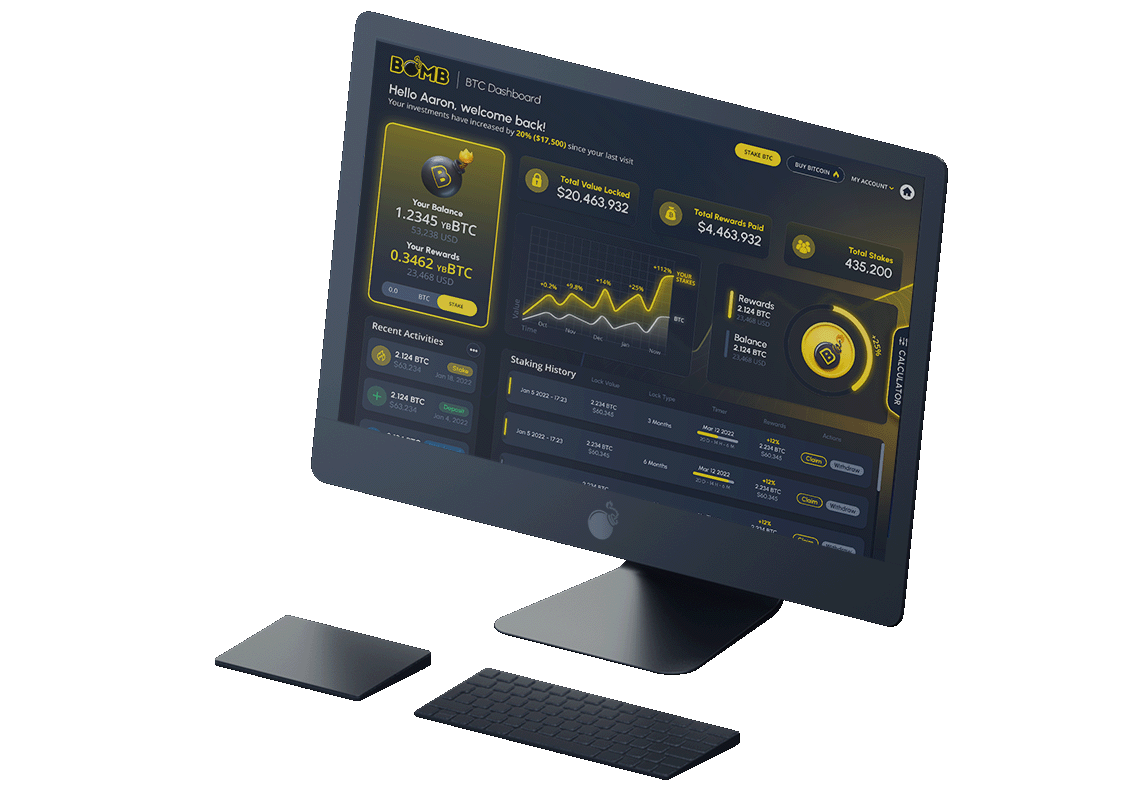 What if your Bitcoin could work for you? With bomb.money, your Bitcoin can earn you passive income at unbeatable rates allowing you to sit back and watch your Bitcoin holdings grow daily. 
Depositing your Bitcoin in our BTC Single Staking vault places it in a secure liquidity pool with BOMB, our native algocoin that itself is pegged to Bitcoin, so that you always maintain full Bitcoin exposure while still gaining access to our unbeatable yields. 
Your Investment, Your Way
The bomb.money App page is designed for advanced users to take full control of their stake and position within the bomb.money ecosystem. Tweak your performance by situating yourself to best help both the protocol and your wallet grow! There are many strategies that you can implement in order to maximize your earning potential or meet your individual investment goals.
The bomb.money community is a great place to learn and discuss these strategies, so be sure to join us if that's something you're interested in! You can also check out our comprehensive documentation for more details before diving in.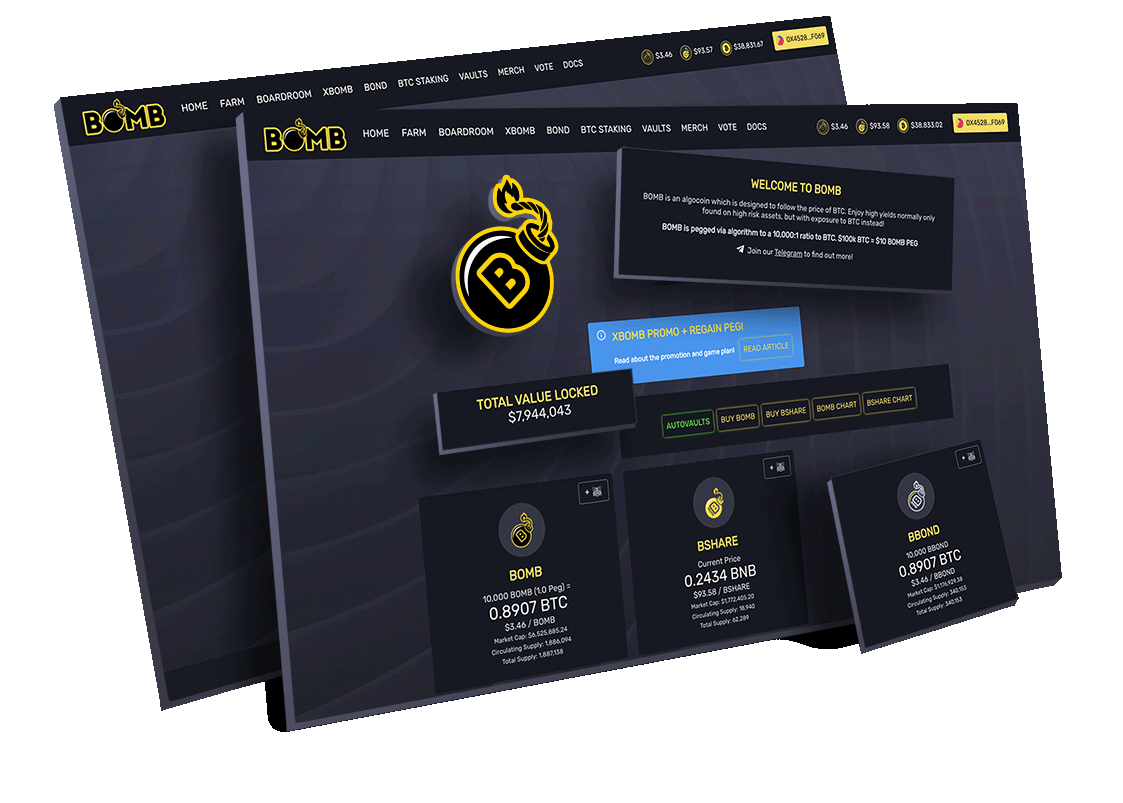 https://www.youtube.com/watch?v=AHNcrnEaHl0
Become Part of Our Fast
Growing Community
LEARN AND INVEST TOGETHER
bomb.money HQ
bomb.money is incorporated in Ontario, Canada as bomb.money INC. Comprised of a growing team of international crypto enthusiasts, our goal is to provide innovative and lucrative ways for our users to earn passive income.
Our long-term vision is to provide simple, reliable ways of earning yield on crytpo assets and to research and develop new, exciting ways for our users to utilize crypto for the greater good, all while maintaining 100% transparency and honesty.
Get In Touch With Bomb
BOMB HQ

Ontario, Canada